Coronavirus Relief Fund
Mar 31, 2020
My nibling and I are swapping drawings based on a designated cue. Here's my interpretation of a song I would never have heard of without this art challenge... "There's Something Happening" by Jack Stauber's Micropop.
There is in fact a lot happening right now. So for the month of April I'm donating 25% of all print and gift card sales to covid-19 relief through Crooked Media's Coronovirus Relief Fund.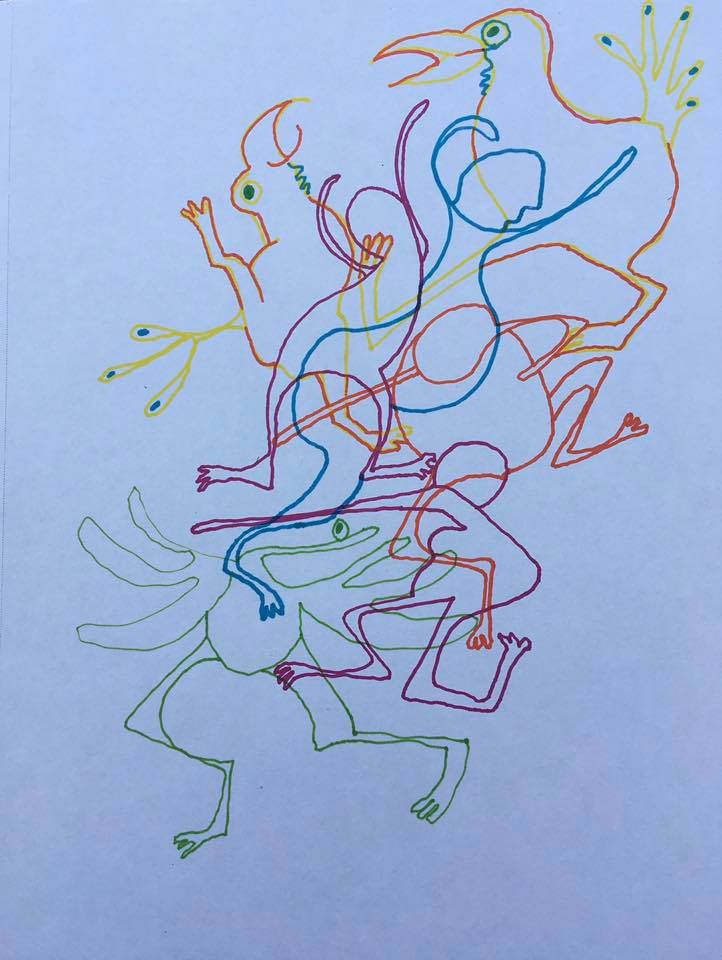 The Coronavirus Relief Fund spreads all donations equally between these organizations:
If you want 25% of your print or gift card purchase to go to a specific organization from this list, that's okay! Just let me know which one(s) you want your money to go to. I'll send a confirmation with each donation.
Hope you all are safe, comfortable, sane, healthy, well-provisioned, and gifted with art.